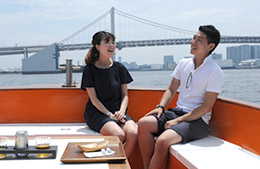 Mizuha is your floating hideaway. Design your own delightful time.
Things look different when you change the viewpoint.
If you want to show the river front high-rise home you bought to live with your partner, make that opportunity more dramatic by viewing it from the boat.
If you want to celebrate your anniversary, take your partner to the spot where you can see the place full of good memories.
We are here to help you coordinate the best cruise course to give a happy surprise to your guest. On request in advance, we are able to prepare flowers, a box of chololates, or champagne, etc.
>Go to Regular whole boat charter
Small Reunion & "Joshi-kai" (Women-only Party) Cruise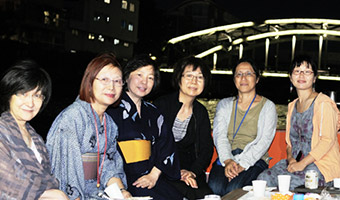 Memorable reunion for small group
Daytime cruise on weekdays is good for senior people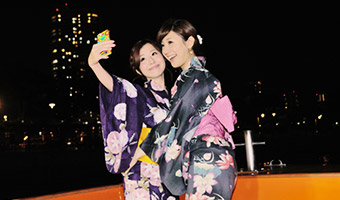 "Yukata" (cotten kimono for summer) party with girl talk over urban nightscape
Private charter for two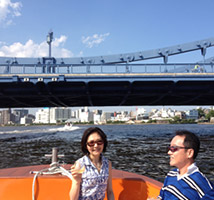 For anniversary, proposal, or showdown dating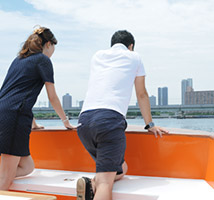 Along together but spacious and free with relaxed slow-moving time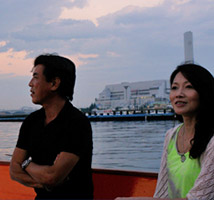 Sentimantal moment with exclusive twilight view wavering on the water
Party Cruise with Mates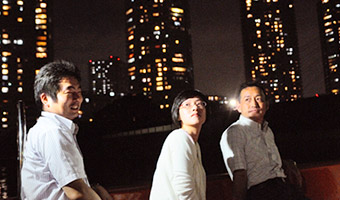 Workplace well-done/thank-you party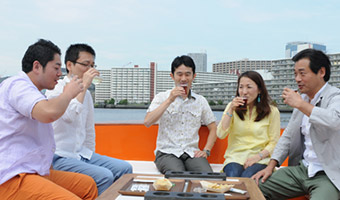 Friends get-together
Family Cruise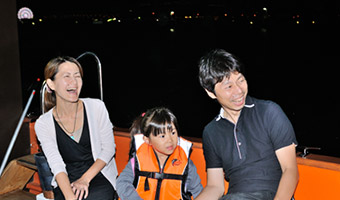 Surprise gift to a hardworking mother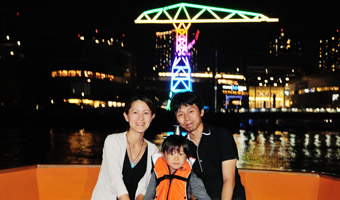 Also ideal for
Family celebration such as gold wedding anniversary, long life birthday, etc.
Gift to your parents visiting Tokyo