Piers you can board Mizuha.
Piers are shared by other cruise companies. When you arrive at a pier, look for the signboard below.
These piers are public property. Piers may be closed for public events or inspection. Due to disaster prevention reason, authorities may prohibit us to use the pier without prior notice. In such case, we will propose you alternatives.
Nihombashi Pier
2 min. walk from B6 exit of Mitsukoshi-mae Station of Tokyo Metro Ginza-line or Hanzomon-line
4 min. walk from B12 exit of Nihombashi Station of Tokyo Metro Ginza-line or Tozai-line, Tokyo City Metro Asakusa-line
Pier is located at the south side of historic Nihombashi Bridge. You will see a police station (Koban) next to the stairs going down to the pier.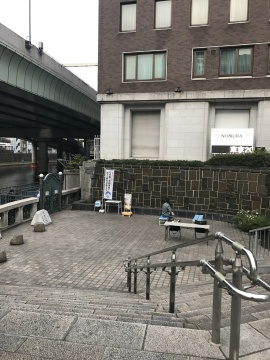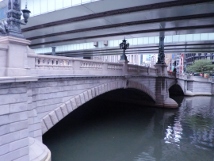 Look for these things if you get lost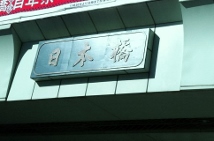 Nihombashi signboard posted on highway bridge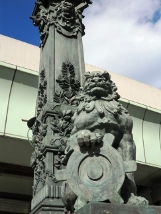 Lion holding ex-Tokyo City
Crest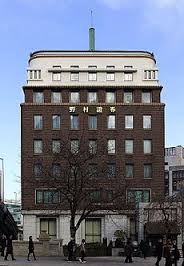 Nomura Securities building
Kachidoki Asashio Pier
Approx. 10 min. taxi ride from Ginza 4-chome Crossing.
5 min. walk from A3b exit of Kachidoki Station of Oedo-line of Tokyo City Metro
Cross Reimeibashi bridge, you will see the pier on the right. There is a slope coming down to Asashio Canal.
Signboard indicating the entrance to the pier     Pier View from Reimeibashi Bridge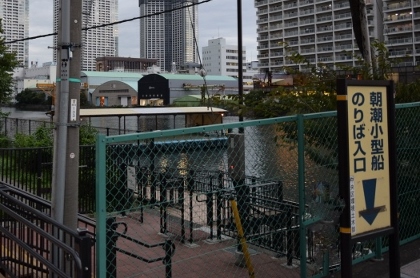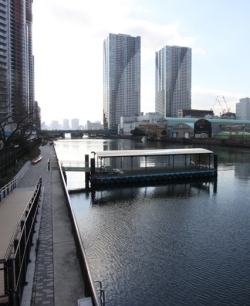 Azumabashi Pier
5 min. from A4 exit of Asakusa Station of Tokyo Metro Ginza-line
5 min. from central exit of Asakusa Station of Tobu Skytree-line
7 min. from A3 exit of Honjo-Azumabashi Station of Tokyo City Metro
(From Asakusa Station, pier is the other side of Sumidagawa River. You will see golden flame sculpture nearby.
Cross Azumabasi Bridge, turn left and come down to the riverside path.
Ryogoku Pier
There are two piers at Ryogoku Pier. Long one is for Mizube Line Water Bus. Find a shorter one closer to the railway bridge.
3 min. from West exit of JR Ryogoku Station.
7 min. from A3 exit of Ryogoku Station of Oedo Line of Tokyo City Metro. Walk toward Sumida River down the street on the right side of Edo-Tokyo Museum and Ryogoku Kokugikan Sumo Wrestling Arena.