Feel Breeze at "Funa-sajiki"
To thoroughly enjoy sky, wind, and light,
To rediscover different aspects of familiar-looking buildings and bridges,
We offer "Funa-sajiki", the front deck with full-open view.
Funa=boat's or ship's
sajiki=balcony or upper class seats in theather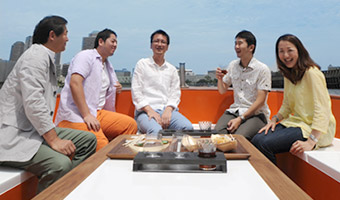 Bench seat accommodating 10 people with a large table, perfect for onboard picnic! Enough leg space for easier move.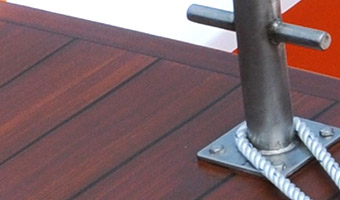 Enjoy subtle painting technique by the artisan from Tokyo Disney Sea