HOME
>
みづはのかわら版一覧
> Moon, Green, and Water Marche Short Cruise September 29 & 30
Moon, Green, and Water Marche Short Cruise September 29 & 30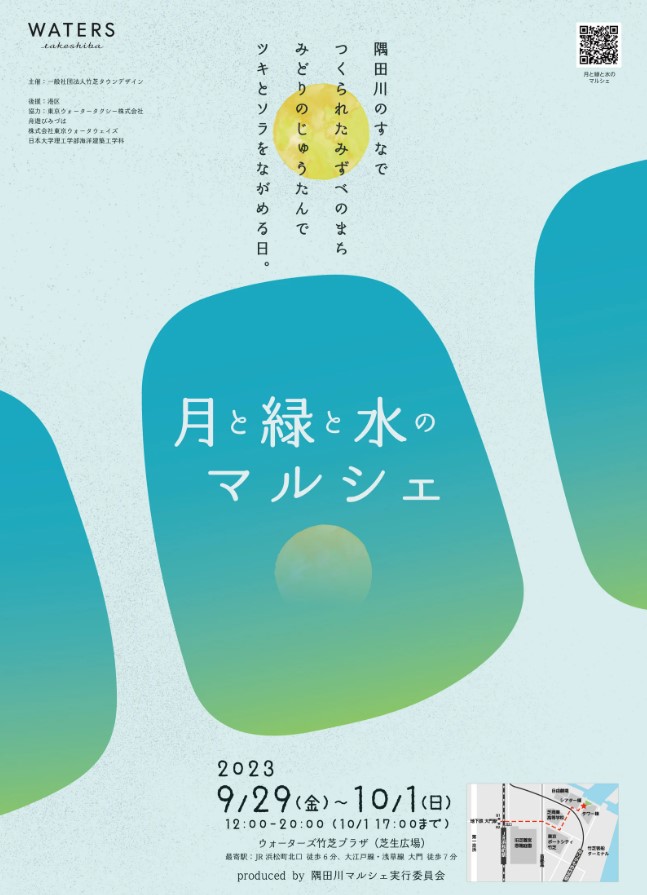 Copyright  
隅田川マルシェ実行委員会 2023
Unwind yourself at gentle water front of Takeshiba with a short cruise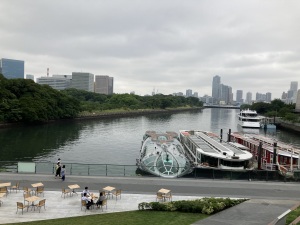 From Septermber 29 to October 1, 3-day marche "Moon, Green, and Water Marche" is held at Waters Takeshiba, right in front of Hamarikyu Garden. Riverboat Mizuha is going to join the marche with a short cruising of Tokyo Bay and Shibaura Canal.
Tour 1 to 3 is 30-minute cruise going to Shibaura Canal and Tokyo Bay. Tour 4 to 5 is 20-minute cruise floating on the water in front of Hamarikyu Garden with live music of violin.
The marche starts from noon. You can enjoy craft food, drink, and goods. You can bring them to the boat.
Time Table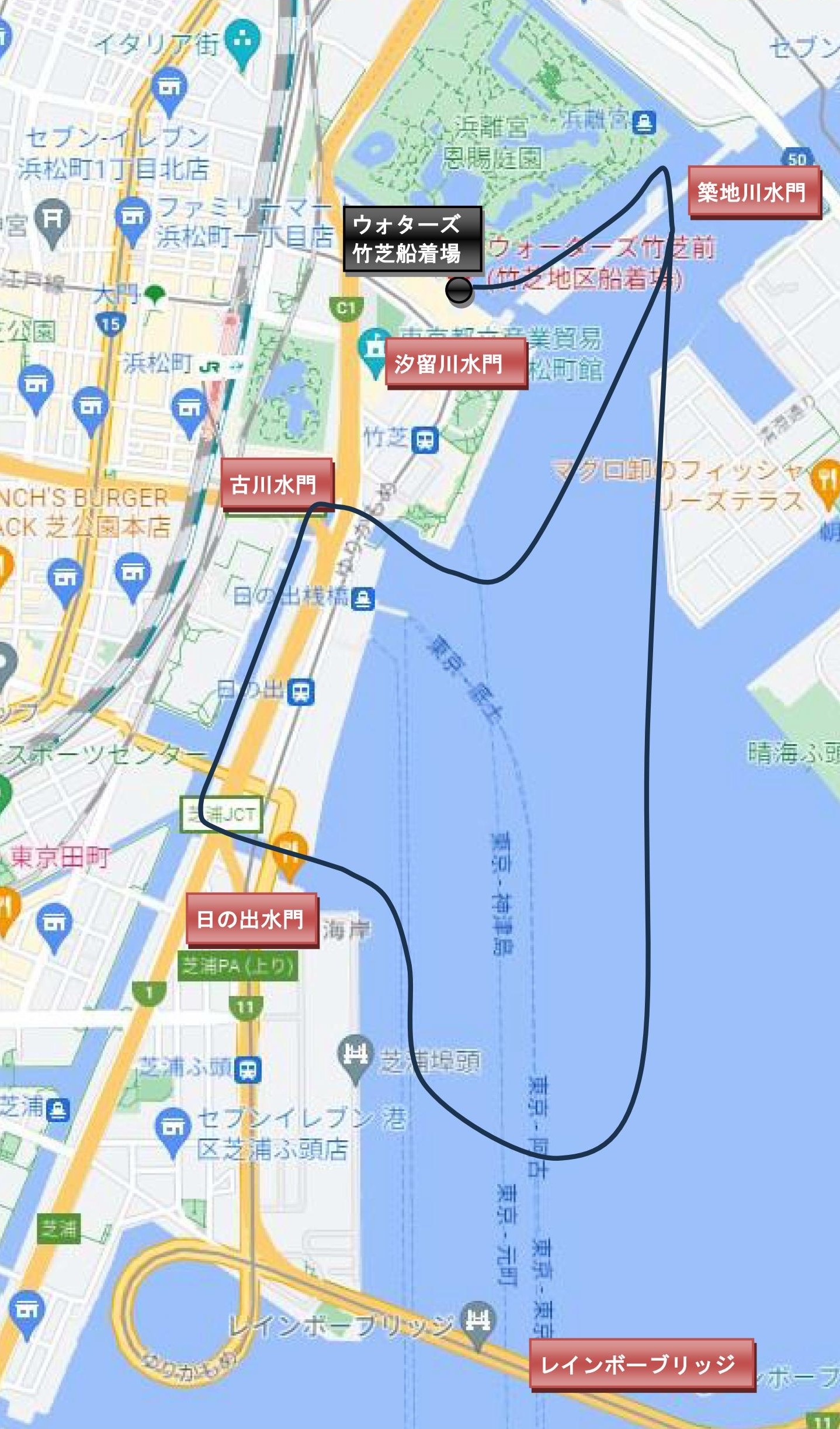 Date

and

Time

September 29 and 30, 2023

> Shibaura and Tokyo Bay Short Cruise (30min.)

Tour 1 12:50-13:20
Tour 2 13:40-14:10
Tour 3 14:30-15:00

> Live Music on Board (20min.)

Tour 4 15:50-16:10
Tour 5 16:40-17:00

Location

Waters Takeshiba Pier 

6-min. walk from North Exit of JR Hamamatsucho Staion, 7-min. walk from Exit B1 or B2 of Tokyo Metro Daimon Station

See the direction in the following URL.

Cruise

Fee

Adult Yen2,500, Child (Age 4-12) Yen1,500, tax included, Child Age 3 and under free

English guide available 
>> Go to Reservation Click a right map to enlarge.
*See the right map for 30-min. short cruise route.
*Tour 4 and 5 live music cruise included music charge. Cruise fee is the same as the Tour 1-3.
Reservation thru our booking website
When heavy rain or storm forecast is announced or any extraordinary hydrographic condition is expected, we may cancel a cruise.
Usually our decision is made a day before at around 4:00 p.m. and we will notify you of a cancellation in such case.
If you do not receive any notification, your cruise will be conducted.
However, due to a sudden change of weather/tide or unexpected natural disaster, we may decide a cancellation right before the departure.
Cancellation caused by a natural phenomena is not subject to a cancellation fee. You will get a refund.